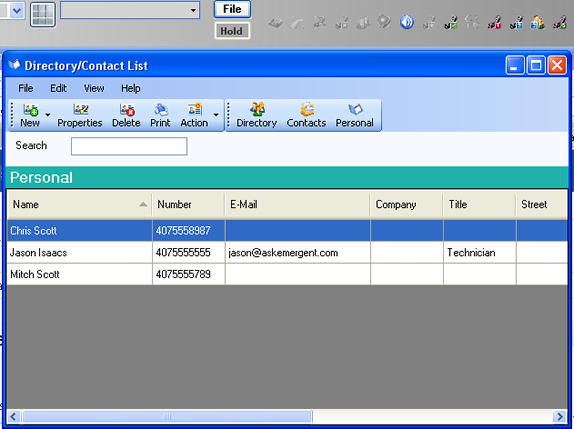 The PC Assistant provides easy access to the most common functions provided by a NEC UX5000 telephone. By using this application, users can easily manage their call handling tasks without having to switch their attention between the UX5000 telephone and PC.
To Program speed dial numbers in your PC Assistant follow these steps:
1.) Press File
2.) Choose Directory from the drop down menu
3.) Click on the personal icon
4.) Click on the new icon
5.) Choose company or entry and enter the contact information
6.) Click OK
You can now call that contact by right clicking on the name and choosing dial.
[flash /Movies/nec-ux5000-PCassistant-speed-dials.swf w=718 h=488 mode=3]